Digital Synthesis Models of Clarinet-Like Instruments Including Nonlinear Losses in the Resonator
---
Describing the instrument
Description of the instruments start with the selection of the model you want to use. For example, you can model existing instruments with the use of hydro- or aerodynamics(flute, trumpet), rigid body physics(street-organ) or use oscillators to describe inner volume and walls of the instrument(guitar, drum).
For example, this is an hexagonal grid of oscillators, representing drum with some holes: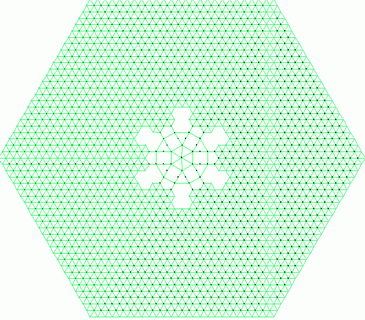 It looks strange, but in fact, it produces quite unusual sounds:Glass_bottle.wav . After selecting the model you want to use, you describe desired instrument in terms of that model, like tuning parameters of the grid or creating air streams in flute.
---
Analyze properties
Analyzing begins with examining resulting sound frequencies. You can tune properties of the instrument, to get desired frequency (spectrum), examine sound oscillations by time.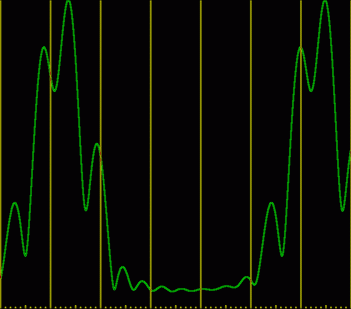 Second stage is watching how model behave by time in whole, visualized by appropriate method.
---
Playing music
After creating sound set with your instrument, you can perform any musical composition, of course including our favorite "X-mas tree.wav" ;)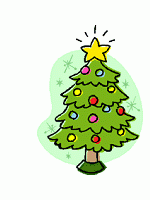 ---